"There is no keener revelation of a society's soul than the way in which it treats its children."
– Nelson Mandela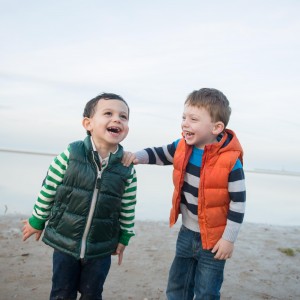 Working with distressed children and their exhausted parents is one of our specialties. We address issues such as: oppositional behavior, social problems, family conflict, childhood trauma, sexual abuse, aggressive acting-out, school refusal, phobias, autism spectrum disorders, bullying, divorce and custody disputes, and many other difficulties.
Most kids find our office to be a safe and fun place. Our connection with kids is the foundation for successful treatment; as such, we go to great lengths to build that connection– play, drawing, board games, jokes, sand play, foosball, role-play, stories, Nerf basketball, sculpting, doll play, music and more.
Our treatment with children is not only relational, but highly pragmatic. We lean into techniques for kids, handouts, role-play, goal-directed exercises, projective games, and skills building. We also provide parents support through education, skills building and parenting plans. The younger the child, the more we work with parents to achieve change.
Feel free to call or send me us email. We'd invite any questions you may have about how we work with children and families.
* The child photographs here were provided by Peter Thompson, a Chicago-based family photographer. Find out more about his work here: www.petertakespictures.com
Call today for a FREE consultation
FINDING THE RIGHT THERAPIST FOR YOURSELF OR A LOVED ONE CAN BE CHALLENGING. "DOES THE THERAPIST HAVE THE EXPERTISE TO ADDRESS THE PROBLEM? WILL I FEEL COMFORTABLE WITH THE THERAPIST?" WE INVITE ANY QUESTIONS THAT MAY HELP YOU IN YOUR SEARCH. LET'S SEE IF WE'RE A FIT!