"Loneliness does not come from having no people around you, but from being unable to communicate the things that seem important to you."
– Carl Jung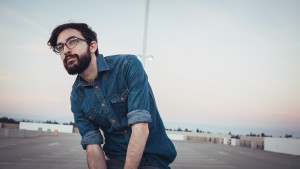 While counseling is becoming a mainstay in our culture, many people continue to avoid therapy due to a fear of the unknown, feeling like a counselor wouldn't understand, due to embarrassment, or a belief that going to counseling means something is "wrong" with them. Others avoid counseling due to bad experiences with therapy in the past. If this is your story, then give us the opportunity to change your mind about counseling. We are intentional to create a culture in our office that feels welcoming, safe and productive.
Our work with teens, college students and adults make up a good portion of our practice. Issues addressed here at Brendan Bell & Associates include: depression, anxiety, obsessions and compulsions, mood disorders, alcohol and drug abuse, ADHD, parenting problems, grief and loss, anger, self-harm, Autism spectrum disorders, interpersonal conflict, separation and divorce, and more.
If you've been avoiding therapy for the reasons above, or simply postponing the help you need, then let's make YOU a priority again, and see what we can accomplish together!
Call today for a FREE consultation
FINDING THE RIGHT THERAPIST FOR YOURSELF OR A LOVED ONE CAN BE CHALLENGING. "DOES THE THERAPIST HAVE THE EXPERTISE TO ADDRESS THE PROBLEM? WILL I FEEL COMFORTABLE WITH THE THERAPIST?" WE INVITE ANY QUESTIONS THAT MAY HELP YOU IN YOUR SEARCH. LET'S SEE IF WE'RE A FIT!