Schedule an Appointment Today
Many potential clients are intimidated at the prospect of "psychotherapy." Others avoid treatment due to poor experiences with "help" in the past. It's our goal to create an environment of trust, reflection and rest. Give us the opportunity to change your mind about counseling!
About Brendan Bell & Associates
Counseling that makes sense for the whole family!
Brendan Bell & Associates is a family therapy practice focused on caring for hurting children, frustrated teens, couples in conflict, and exhausted parents. Our approach to therapy will look different for every member of the family–from talk-therapy with parents to play therapy with children.
But whatever the age, our goal is to speak the language of the family. We approach counseling from a down-to-earth, respectful, and even fun perspective–especially when working with kids! We place a high premium on really listening, and yet our interventions are often highly practical involving strategies, techniques, and skills training for both children, teens and parents.
If counseling hasn't worked well in the past, or if your family is skeptical of therapy, consider a redo–here at Brendan Bell & Associates!
Visit our other practices below

Uplifting kids and families through creative therapy–designed with a child's age in mind, research informed, and unexpectedly fun!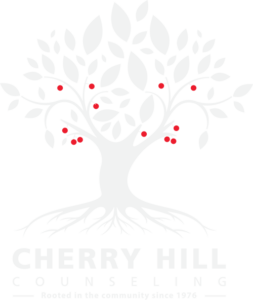 Cherry Hill Counseling provides a safe space dedicated to giving yourself and your family the care, support, and guidance you need whenever you need it.
Thank you for restoring my daughter's childhood. She is thriving! God is so good.
When I talk to Brendan, I know that he's truly listening to me, and even though I might be nervous or embarrassed by things I've told him, I never feel judged. Our sessions are often the one calm, safe spot in my week. Meeting with him feels natural, he's not an awkward "shrink," but he knows his stuff and has helped me out of many messes. Thank you, Brendan!
Just when you think everything has gone downhill, set in stone, has no ounce of hope left, or become an endless battle of continuity, think again. Brendan Bell has given me all hope, desire, and much MUCH more to live with and to apply everyday to accept myself and what I can become tomorrow and on.
Hello we have been coming to Brendan for a while now. He has a great way with my son. Brendan can influence him with out my son even knowing he is being taught. There is a lot of fun brought to the learning sessions. This keeps my son engaged and open to learning. I would recommend him to any one who needs help or keeping up with daily life. Brendan is a wealth of information. Brendan is also very patient with the kids.
After just a few sessions, I quickly found that I could be myself around Brendan and there was no need to hide my feelings or keep secrets. He was the first adult person – not just the first therapist, but the first person – to truly listen to what was happening in my life and how much I was struggling with it, and I found such release and relief after every appointment.
To say that your impact on my two boys has been beneficial is an understatement. You've acted as a sounding board, mentor and friend to them. The impact that you've had on their psychological well being and development has been amazing. Seeing them apply the skills you've offered to overcome adversity and life's daily challenges is allowing them to grow into the men I hope them to become. THANK YOU for your continued dedication to their individual success and know that you've been a blessing to our family.
When I refer my patients to Brendan Bell, I know and trust that they are receiving the best consultative services in the area. He has a unique skill in creating a positive bond with my patients that serves to motivate their work with him. His training and experience have given him the tools needed to help my patients with their behavioral needs.
It gives me great confidence to refer patients to Brendan Bell. I have had the opportunity over the years to make referrals both professionally and personally to him. I have heard nothing but high praise for his accessibility, demeanor and treatment skills. I am pleased to highly recommend Brendan Bell.
I have referred family, friends, and my pediatric occupational therapy patients along with their families to Brendan for 6 years and have consistently received positive, even glowing, reactions. Brendan possesses a rare combination of approachability and winsomeness that doesn't compromise his professional expertise.
You either walk inside your story and own it or you stand outside your story and hustle for your worthiness.
– Brene Brown
620 W. Roosevelt Road, Suite D-1 Wheaton, IL 60187